Dear HumminGurus,
We are excited to announce the launch of our NEW products that will help you protect and organize your vinyl collection like never before! Introducing the HumminGuru VinylShield Set: HumminGuru Album Jacket, Protective Outer Record Sleeves, and Anti-Static Inner Record Sleeves, for your 12" records! 
The HumminGuru Album Jacket (25 Pack)  (Retail price: HKD289) offers the perfect solution for those seeking an elegant and organized way to preserve their vinyl collection. Crafted from premium 400GSM materials, this durable jacket is designed to withstand the test of time. With 15+ fields for essential album information such as release details, purchase location, price, media grading, sound quality, and cherished memories, it provides a comprehensive solution for keeping all your important information in ONE PLACE.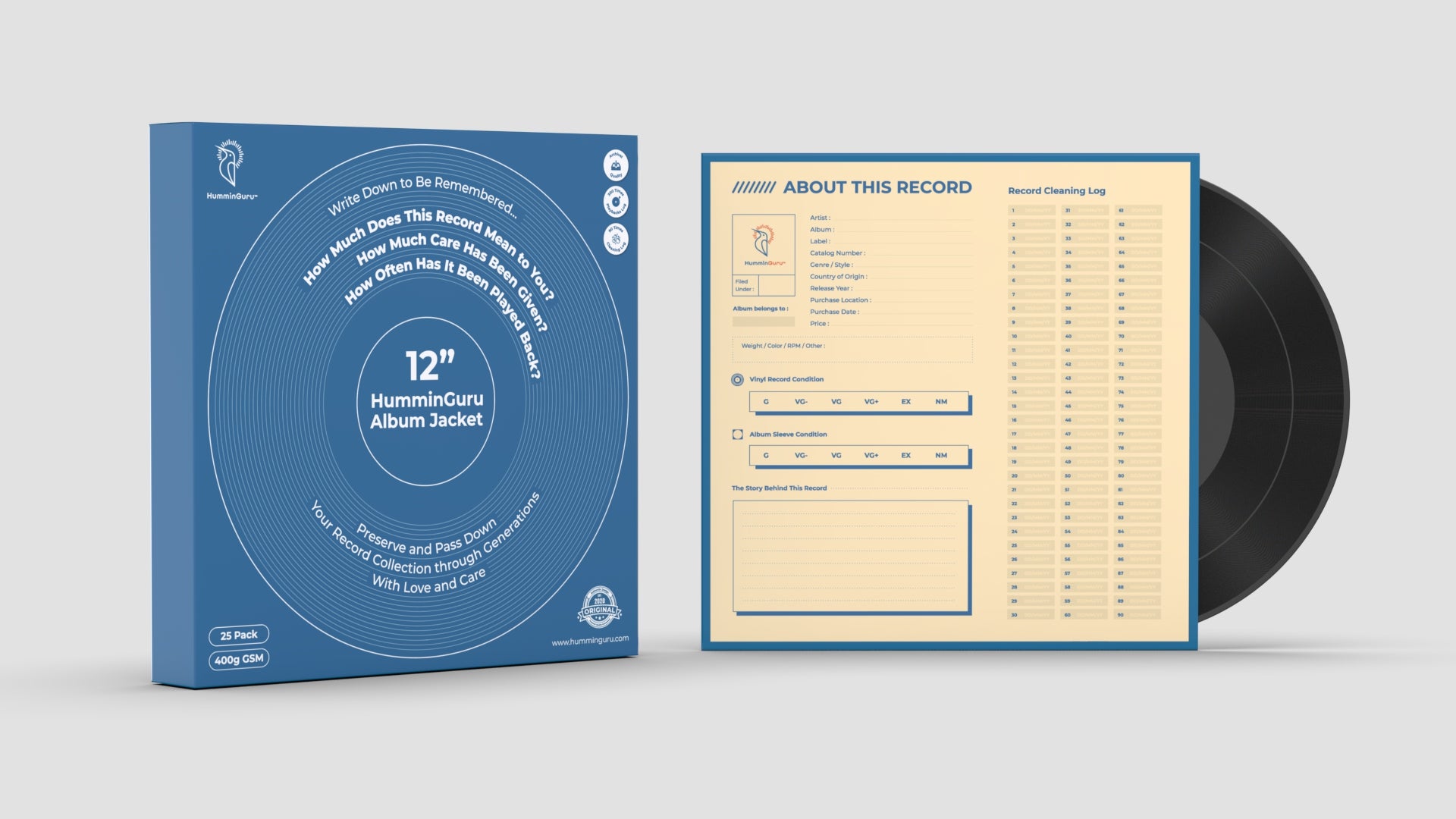 Moreover, the thoughtfully organized space allows you to record the date of each record cleaning up to 90 times and make notes of each record playback up to 300 times. This enables you to easily track the care given to your records and remember how frequently they've been played. Additionally, by documenting your personal story and memories associated with each album, you can add a unique and meaningful layer to your listening experience.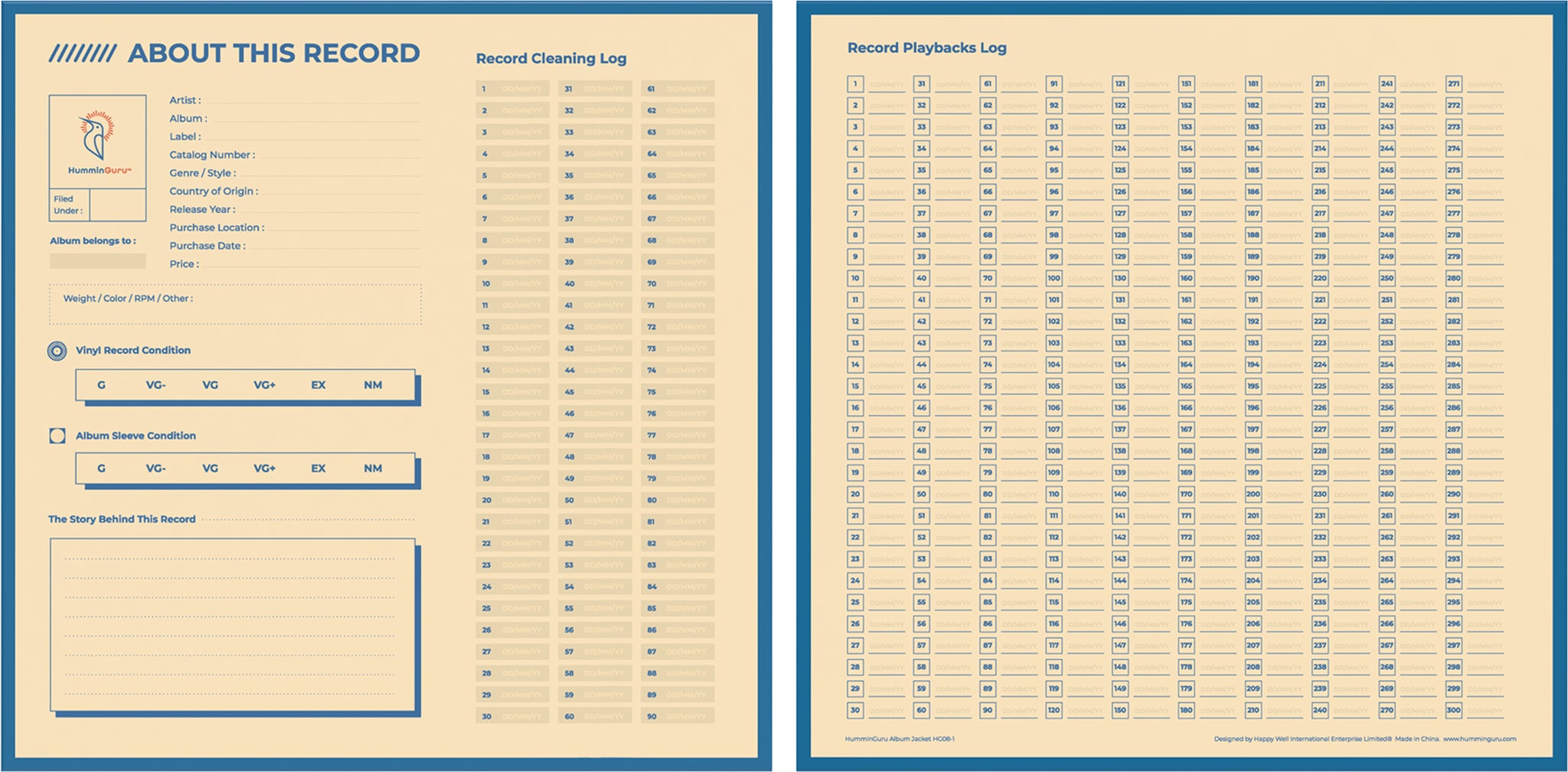 Not only does the album jacket help you build a deeper connection with your music, but it also ensures accessibility for future generations. It facilitates intergenerational sharing and makes it more convenient and practical. With the HumminGuru Album Jacket, you can keep all the essential information in one place, fostering a lasting bond with your music that can be cherished and passed down through the years.
Next! Introducing HumminGuru 12" Protective Outer Record Sleeves (50 Pack) (Retail price: HKD117), designed to safeguard your record jackets and albums from the perils of dust, dirt, scratches, and scuffs. Over time, these unwanted elements can diminish the value and aesthetic appeal of your cherished albums. The outer sleeves offer more than just protection; they provide a convenient means of handling the record jacket and vinyl without direct contact, effectively preventing fingerprints and other contaminants from marring the surface. Crafted from heavy-duty 3.5 MIL polypropylene, these acid-free sleeves offer an exceptional shield against dust, scratches, and blemishes that can compromise your vinyl collection. With crystal-clear transparency, our sleeves ensure unobstructed visibility of the artwork and labels on your beloved albums. Appreciate the full beauty of your collection while keeping it in impeccable condition.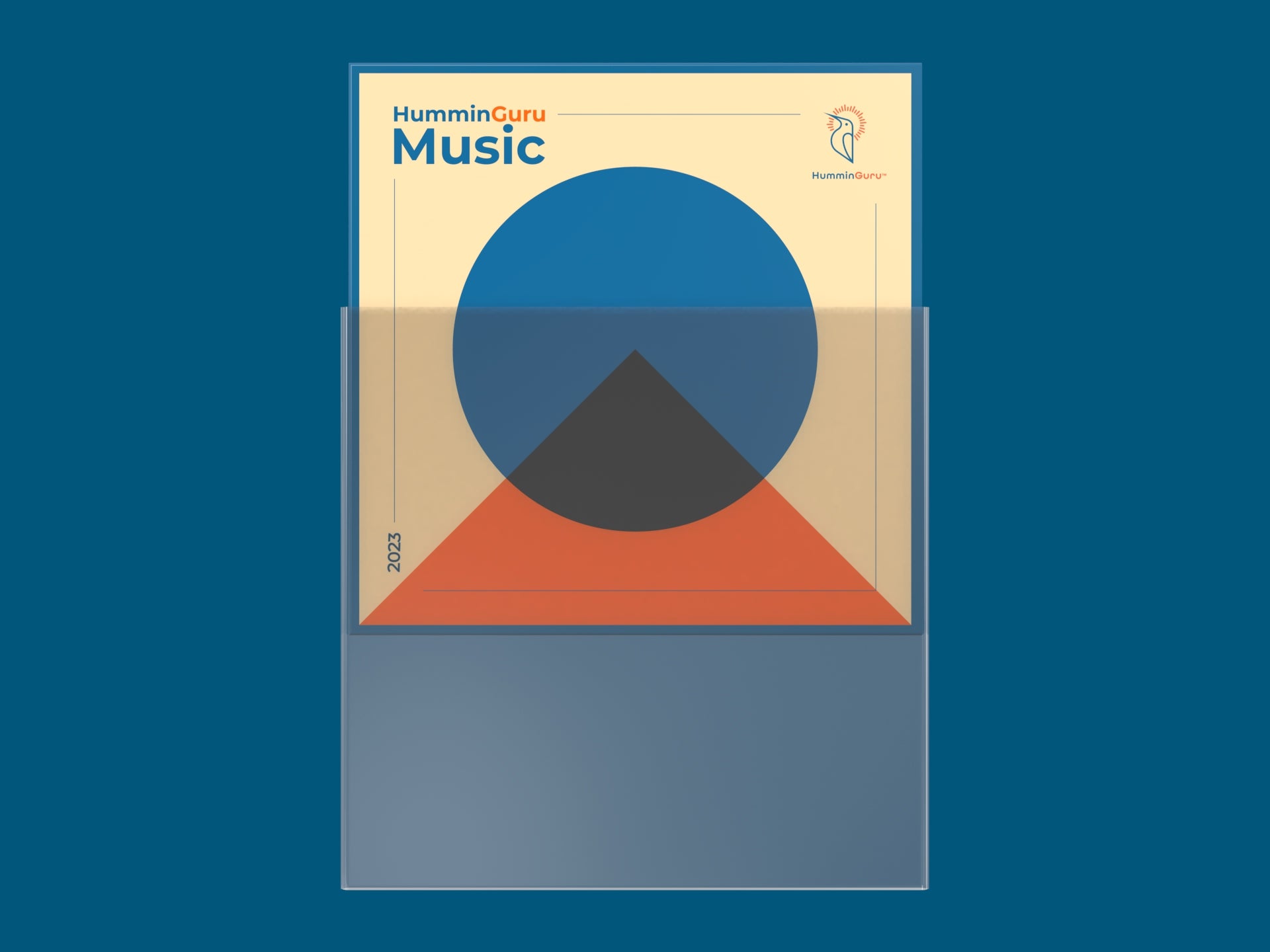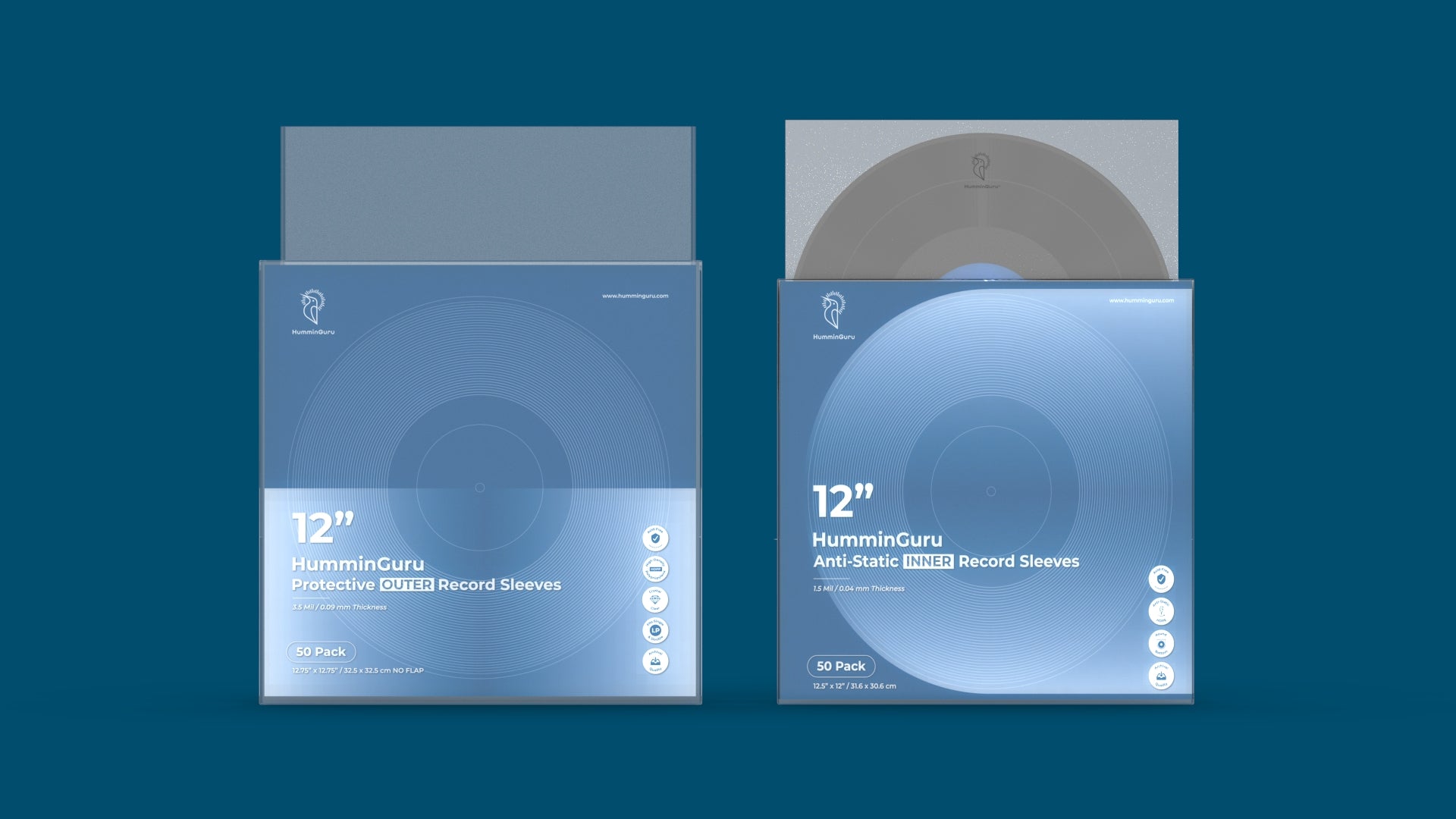 While many vinyl records initially come housed in paper or cardboard sleeves, they fall short when it comes to long-term storage. These flimsy alternatives wear down, tear easily, and fail to provide adequate defense against the perils of dust, scratches, and static interference. That's where HumminGuru 12" Anti-Static Inner sleeves (50 Pack) (Retail price: HKD99) come to the rescue by delivering the ultimate protection for your records. Crafted from high-quality HDPE material with a thickness of 1.5 MIL, these acid-free round-bottom sleeves provide a superior barrier against dust, dirt, and static. You can rest easy knowing that your records are safeguarded and enjoy them for years to come.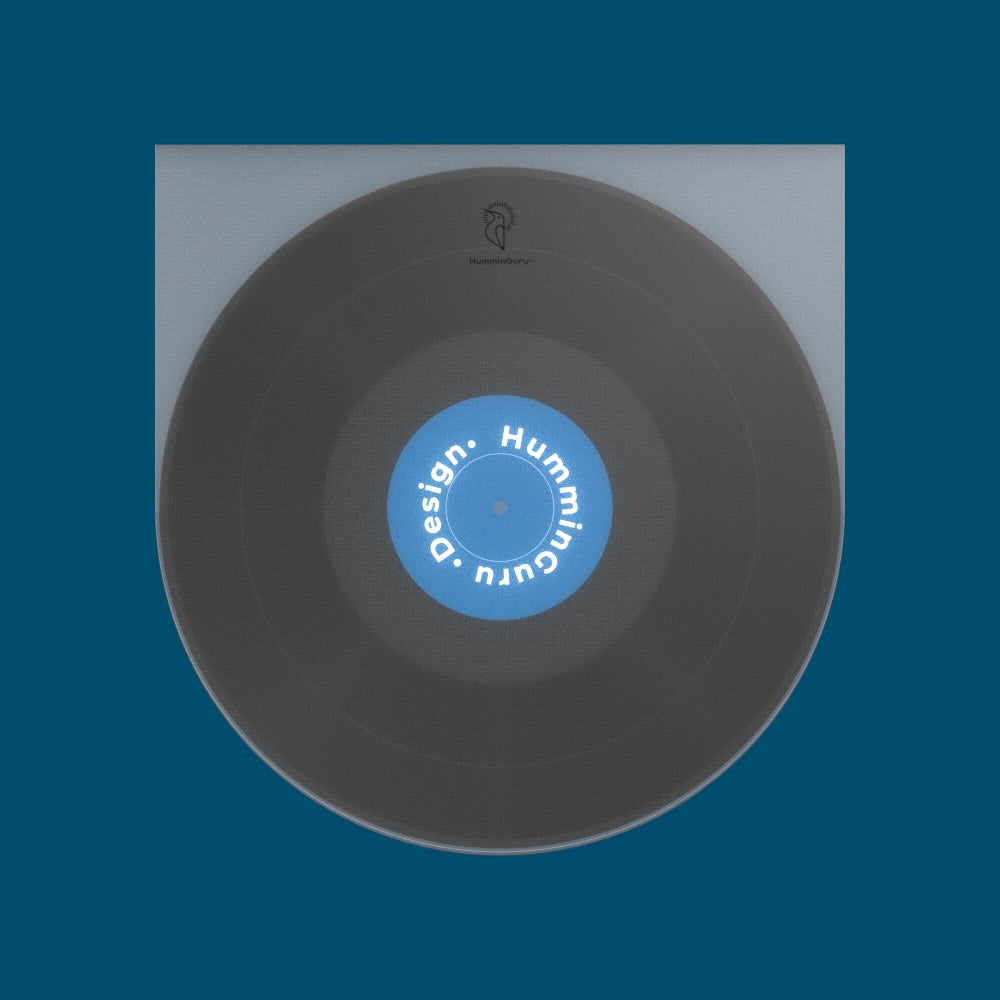 Taking care of your vinyl records and creating a personal connection with your music can be a rewarding and enjoyable experience. And with our new products, we aim to make this process easier, present, and organized for you. Let's keep the spirit of the vinyl community alive and pass down your record collection through generations with love and care! 
Love & Peace,
The HumminGuru Team.